Bird flu infection has started spreading in India amid the outbreak of Corona virus epidemic. So far, more than 25,000 birds have died in Himachal Pradesh, Kerala, Madhya Pradesh and Rajasthan.
After this, there has been doubt among the people about the consumption of chicken and eggs.
In such a situation, the World Health Organization (WHO) has given advice on eating chicken and eggs.
Let's know.
Birds are dying rapidly due to bird flu in the country
So far, more than 25,000 ducks, crow, poultry and migratory birds have died in the country due to bird flu.
So far, Kerala has the highest number of 12,000 ducklings killed. Similarly, 2,500 migratory birds have died in Himachal Pradesh.
Apart from these, more than 600 crows and herons in Rajasthan, 200 birds have died in Madhya Pradesh. Similarly, outbreaks have also reached Punjab and Haryana.
Can bird flu virus infect humans?
Most strains of viruses that spread bird flu do not affect humans, but some strains such as H5N1 can infect humans. Currently this strain is found in birds killed in the country.
Due to this, a person is infected with this virus by coming in contact with infected chickens and eating the raw meat or eggs of the infected bird.
However, it does not spread easily from one human to another and it is very rare to happen.
Union Health Ministry issued a warning
After the confirmation of H5N1 strain of influenza type A virus in dead birds, the Union Health Ministry has issued a warning regarding this. Union Health Secretary Rajesh Bhushan has asked the affected states to take special precautions and other states to be vigilant.
Great impact on the price of chicken and eggs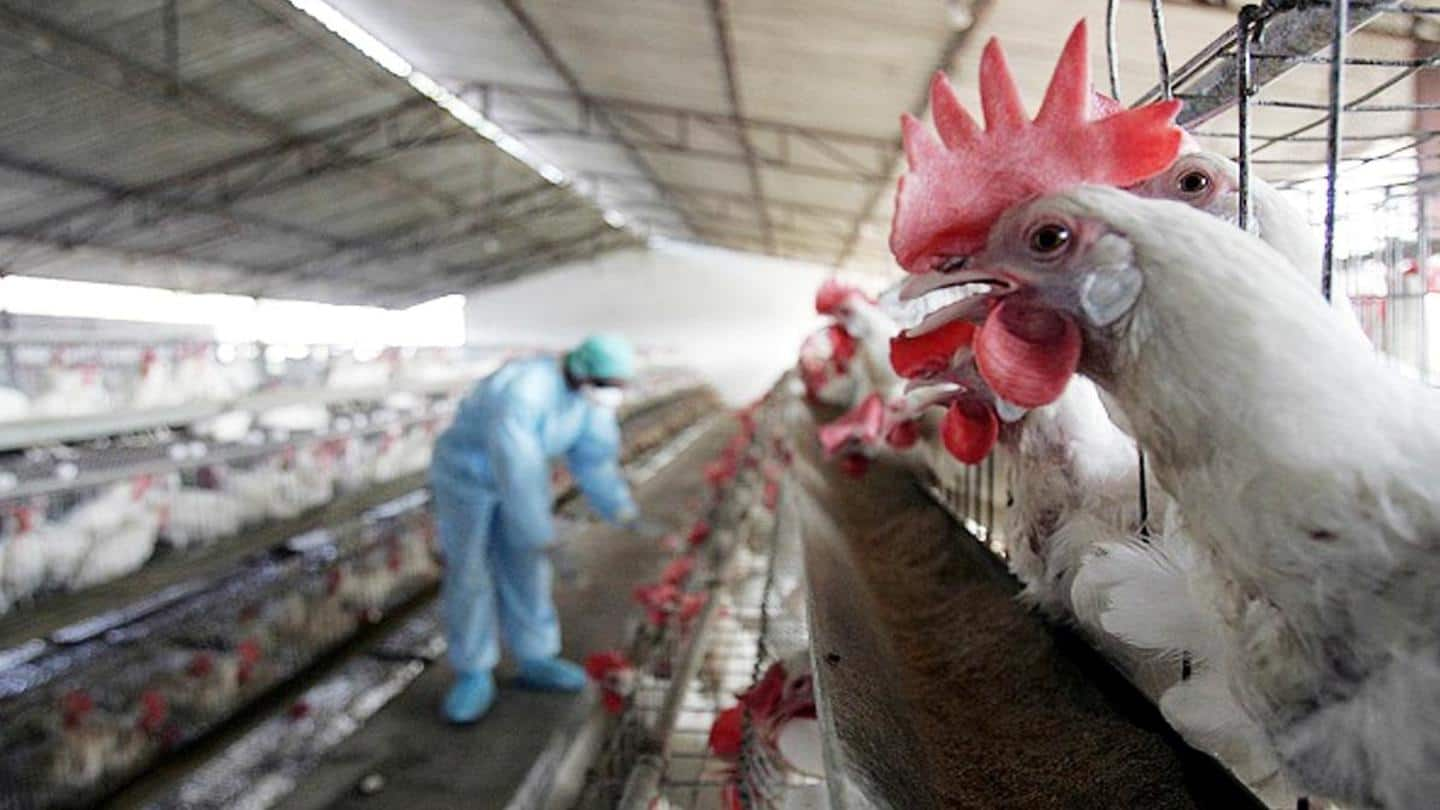 People have stopped consuming chicken and eggs due to fear of bird flu. This has greatly affected their prices.
On Wednesday, the prices of chicken in many cities fell from 120 to 90 rupees per kg.
In Asia's largest Ghazipur mandi, the price of chicken has fallen from Rs 105 to Rs 60. Similarly, the price and consumption of eggs has also been affected.
Ban on sale of chicken in Agar
Agar district administration of Madhya Pradesh has banned the sale of chicken in view of the risk of bird flu. On Wednesday, 77 crows and eight herons were found dead.
Similarly, after confirmation of avian flu in Kangra district in Himachal Pradesh, four subdivisions were sealed and sale of eggs, meat, poultry products and fish has been banned in the area. This has brought the chicken and egg trade to a standstill.
WHO dispelled doubts
The WHO in the case states that H5N1 is the influenza virus that causes highly contagious, severe respiratory disease in birds called avian influenza.
However, eating chicken and eggs properly cooked does not spread infection and is safe.
During cooking, the temperature of the food reaches above 70 ° C and it is enough to kill the virus. In this case, the chicken should be cooked better before eating.
Advised to cook poultry products with hygiene
The WHO states that to completely eliminate the risk of bird flu, chicken, poultry products and wild bird meat should be prepared with complete hygiene and then properly cooked.
The WHO further said that humans should kill birds at home, take care of them and stay away from dead birds to avoid its infection. Humans can become infected by negligence in it.