Seeing the increasing number of mobile data users, competition among automobile companies has also increased. They are bringing more data packs in less money.
There are many good plans of companies available in India at this time.
Please tell that live, Vi (Vodafone idea) And Airtel also offers plans for Rs 149. There are many other facilities including data.
Know which of these packs is better for you.
Many features available in Reliance Jio's Rs 149 plan
Country's largest automobile company Reliance live For the convenience of its customers, the plan offers Rs 149.
In this plan, the customer gets 1GB of data every day. Along with this, the company is giving unlimited calling from Jio to Jio and 300 minutes for other networks.
Also get 100 free SMS daily. Not only this, free subscription of Jio is also available in it. Its validity is 24 days.
3GB data available in Vi
Vi gives 3GB data to its users in a plan of Rs 149. Along with this, it also provides unlimited calling facility for all networks.
Not only this, 300 SMS are also available in this plan.
Also, along with other features in this plans, customers also get access to Vi Movies and TV for free.
The validity of this plan is more than the validity of Jio's plan. This plan will be valid for 28 days.
Airtel plans get free subscription of these plans
Like Jio and Vi, Airtel also offers a plan of Rs 149 to woo its customers, but its plan gets less data from both plans.
A total of 2GB of data is given in it. However, unlimited calling is also available on all networks.
Along with this, 300 SMS are also available. In this plan, free subscription of company Airtel XS stream and Airtel music is also given. Its validity is 28 days.
These plans also offer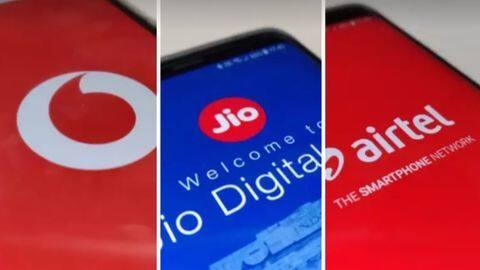 Apart from these plans, companies also offer more plans.
Talking about long-term plans, Jio gives 350GB data for Rs 4,999. Its validity is 360 days.
At the same time, the validity of Vi's Rs 2399 is 365 days. In this, customers get 1.5GB of data daily.
Apart from this, Airtel offers plans of Rs 2698, Rs 2498 and Rs 1498 with a validity of 365 days. Many facilities are available in these.