The World Test Championship started last year due to Corona virus has been greatly affected. Despite this, the International Cricket Council (ICC) is ready to hold its finals on time.
The final of the Test Championship is to be played at Lord's, but ANI According to the report, the crisis is looming in the final at Lord's.
Let's know what this crisis is and whether it will be able to be final in Lords or not.
Economic issue will be resolved soon – sources
ANI According to the Economic Agreement between the International Cricket Council (ICC) and the English and Welsh Cricket Board (ECB) could not be reached.
Sources said, "We can see that the schedule test championship final to be played at Lord's from June 10 to 14 can be shifted to another ground. If the final is to be held at Lord's then some economic issues will have to be resolved soon. . "
ICC imposed new rules in test championship
The ICC has imposed a new rule for determining the finalist teams of the Test Championship.
After playing six series in the Old Testament, the two teams with the most points went to the finals.
However, the new rules were achieved by the teams Percentage of digits Will be removed
Depending on the number of points played by the team and the number of points scored, their percentage points will be derived.
This is why the new rule has been introduced
Due to Corona virus, many teams could not have a bilateral series, which has an impact on the tournament.
At present, India is the only country which will be able to play all its six series. If there is a postponed series against Sri Lanka, then England will also complete six series.
To deal with this situation, ICC Cricket Committee suggested the percentage points.
India reached second place as soon as new rule came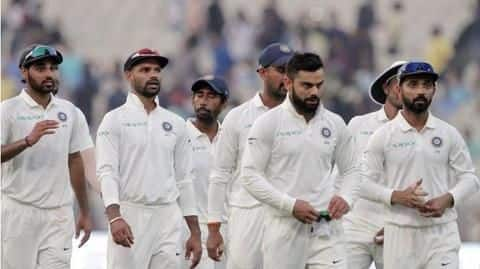 Score 360 ​​by playing four series Indian Cricket Team Has lost its first place as soon as the new rule comes.
Actually, India has scored 360 out of 480 and their points percentage is 75.
On the other hand, Australia have scored 296 points out of 360 and their score percentage is 82.22.
With the new rule, the Australian team has reached first place.